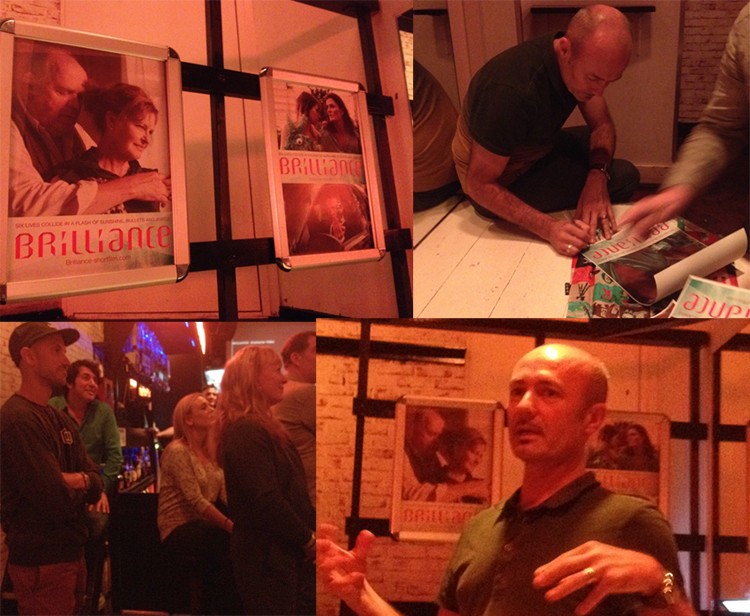 October 7, 2014 8:22 pm
40+ people made for a cozy crowd on Sunday night in Amsterdam's Club Stereo just off the Dam, to help launch the BRILLIANCE crowd funding campaign on Indiegogo. At 18.00h the campaign was launched, with the campaign video playing out on Club Stereo's big (beamer) screen.
As first contributors to the campaign, Monica Kahut, Bram Fransen, Miett Tajthy, Jassmone Taylor and Viveca Thornlund all left with signed, one-off BRILLIANCE posters from the evening. On hand for the signatures were Writer/Producer Matthew Curlewis, Director Miles Roston, Executive Producer Mart van Drunen, Art Director / Designer Salvatore Guliffa and Props Assistant / Making-of-Mistress Jenny Lündstrom, all of whom had been in Krakow working on the BRILLIANCE shoot.
Erik from Club Stereo was the consummate barman, and delicious nibbles were provided by Stout on Haarlemmerstraat.
Thank you to everyone who came along and helped get the film out into the crowd funding world!